This month I've developed a new recipe for EatWell Meal Kits that is great for the summer: One Pan BBQ Chicken with Veggies and White Beans Salad! When it's warm and sunny, we don't want to be cooking over a hot stove for long, so let the oven cook for you instead.
As a working mom of two, I know it's always helpful to have recipes that will work for the whole family, and if it's possible, something the kids can help with too. The kitchen is just as much an educational space as it is a cooking space.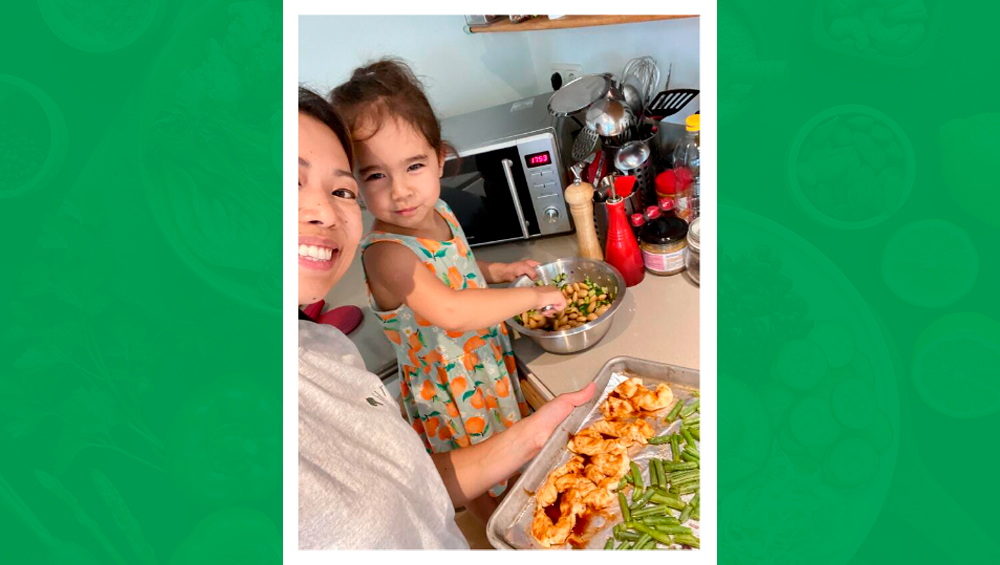 This recipe is quick and doesn't leave with too much clean-up after. It features greens, sweet potatoes, and bbq chicken, all in one tray. On the side is an easy and delicious salad side made with white beans and cucumber, kids will love to help you make and eat (above you can see Clara, my 3-year-old daughter, digging in!)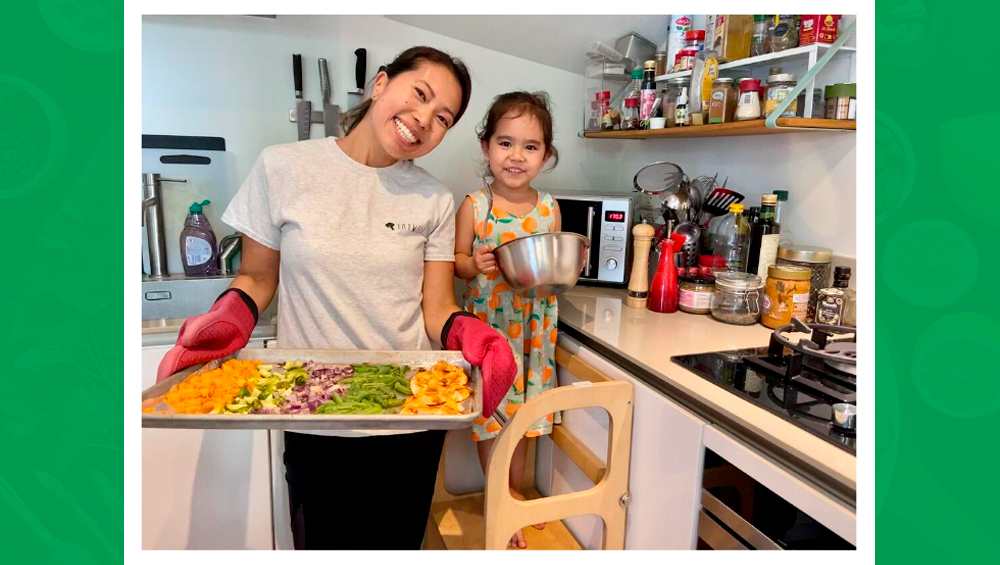 I think it's always fun to involve my family in the recipe development process at EatWell, so I can see how they enjoy it and how I can make it work for your family/you as well!
I would love to hear from you! If you cooked one of our recipes, or if you have a new recipe suggestion, please feel free to send me an email at adriana.k@eatwellmealkits.com. I am always eager to listen to your feedback and create recipes that you will love!
– Adriana Katekawa, Culinary and Education Director