by Adriana Katekawa, Culinary and Education Director
I love squash, and summer squashes are in season through September! Maybe you're asking yourself, "what is a summer squash anyway?" These squashes are harvested while immature—they have soft, edible outer layers (here is an excellent visual guide to summer squashes on The Kitchn Blog). The name refers to its shorter shelf life, needing to be consumed within 1-2 weeks of harvest, while winter squashes have a much harder and studier outer layer.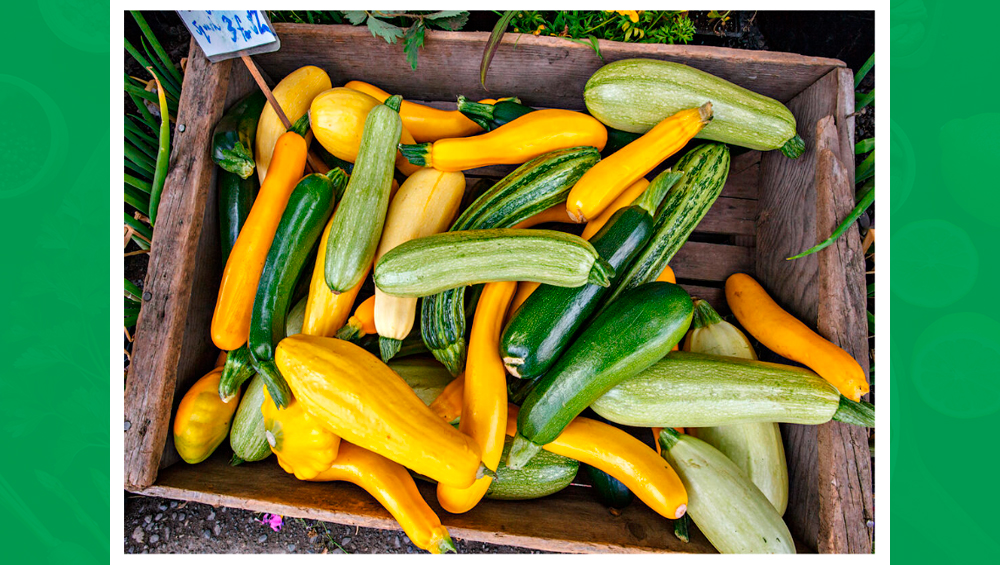 In the kitchen, soft-skinned squashes like zucchini (courgette, the greener one), crookneck (the bright yellow one), and tatume (calabacita, the pale green and rounder one) are tender, and they can be sauteed, roasted, grilled, or served raw. They cook pretty fast while absorbing all the flavor that you want to add.
Besides their versatility, they have a great variety of vitamins, minerals, and antioxidants that enhances our health. For example, Zucchini contains vitamin A which may support the eye health and immune system, and fiber content that may lower blood sugar levels in people with type 2 diabetes.
In Brazil, my home country, the most common squash is the calabacita. The first time I cooked squash was in the same way my mother used to make it. She would cut it into small cubes and sautés it with garlic, onion, and a bit of oregano. Sometimes she'd put in tomatoes too. I love the simplicity of this side dish, and now I make it for my family and find ways of incorporating squash into our Meal kits. At EatWell we have recipes such as our Rustic Pasta Primavera, Greek-inspired Mediterranean Power Bowl, and Morrocan Chickpea Tagine.