by Ricardo Moreno, Partnerships & Communications Manager
Last weekend we had the pleasure of serving samples of our Hearty Moroccan Couscous with Roasted Vegetables & Feta recipe to shoppers at the Codman Square Farmers Market. During the first two years of EatWell, Codman Square farmers-market-goers helped us test and tailor our recipes to the community's taste preferences. When we were invited to spend a nice Saturday at the market, we thought it would be a great opportunity to reconnect with the community and test out our new recipes. At EatWell, much thought goes into how to make our meal kits the best they can be for our patients. In this process, we survey those who eat the meal kits to find out what they like about them and what they would recommend. This feedback is vital for improving our meal kits and ensuring we meet the needs of the populations we serve.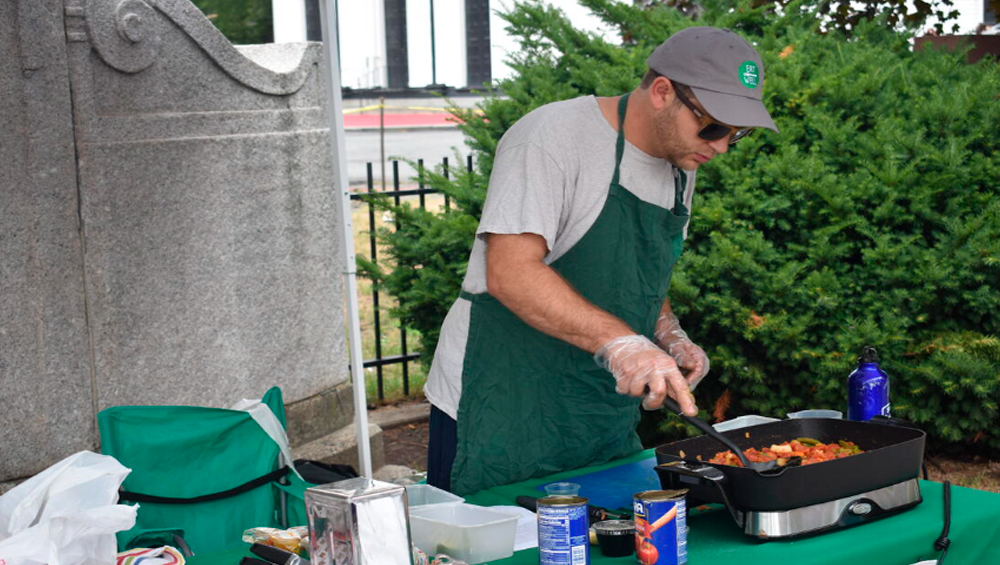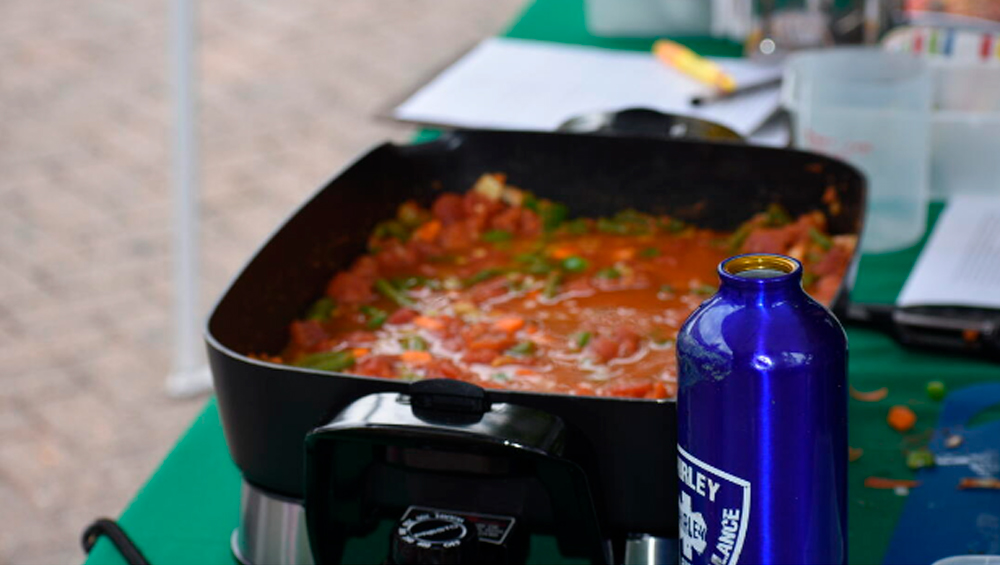 Healthy eating doesn't always align with taste preferences. It's something we always keep in mind when creating new recipes. Various factors go into taste preferences, such as culture, surrounding environments, adventurousness, and personal preferences. Secondly, it's got to be something the entire family will enjoy. We were happy with the positive response to our recipe and others commenting on their appreciation of the low-salt content.
It was also an excellent opportunity to connect with others in the food space, such as Delectable Eats, who had a fun interactive cooking demonstration, and Lord Dawgz catering, which served delicious Latin-Soul Cuisine.
Codman Square is a great community, and we're excited to continue expanding and exploring community taste preferences throughout Massachusetts.